i visited
ja's
blog the other week, and i really went kilig over one of her entries on her list of 10 sexiest men.
well
ja
, here's my own version...i enjoyed doing this =)

#10 sting...his real name, gordon matthew sumner...he's a teacher and the best bassist who can lead sing...i'm practically obssessed by him.
#9 nicholas cage...i wish i'd wake up one morning with those eyes lovingly gazing at me...haaaay
#8 will smith... gorgeous, relentlessly funny!
#7 our former evp, mr. raymund briones...charming smile, impeccable wit, enigmatic
#6 gilbert remulla's undeniably pleasing, on and off the screen...simply dashing!
#5 with or without the long blonde hair, orlando bloom's fascinating!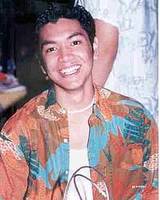 #4 van leaño's my student last year...one of our school's smashers...smart and debonair
#3 ah...witty, charming...that's my tito!...swerte ni korina =)
#2 cute smile, nice voice...perfect behind =)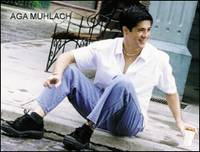 #1 need i say more?